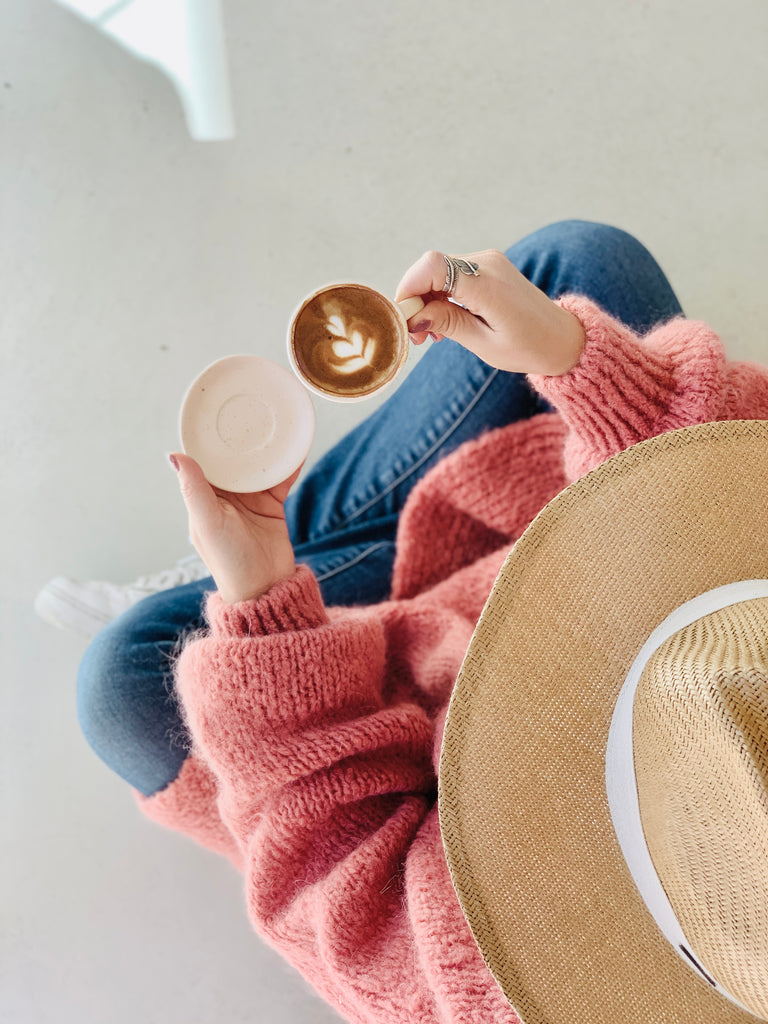 I am a firm believer of the sentence " there is no time like the present", and I have always been overly conscious of how fleeting the " now" is. Overly because sometimes I have to remind myself to just enjoy it, peacefully, instead of feeling - with a sense of urgency - its passing.
This is why rituals are so important for me, they calm me down, chase the anxieties away and ground me to the beauty of existing within the void in between the ticking seconds.
Tea and coffee are my favorites rituals. I can make a delicious earl grey with a cloud of almond milk or English breakfast with a perfectly sliced lemon, but I can't make a proper cup of coffee. 
I compensate the lack of this basic survival skill by designing and collaborating with wonderful artists who create cups and mugs that can transform an normal beverage with a questionable taste in my case into an unforgettable ritual with an aftertaste of ambrosia.
This is why in the store you will find an array of beautifully crafted ceramics in different shapes and forms, so that you can create your own cloud of happiness infused with notes of present elation.
On another note, here is a few of the places I thoroughly enjoy going for coffee in San Jose del Cabo, for those moments I need an escape, a change of scenery and a properly crafted coffee !
And in Todos Santos : Taller 17 and Café las Tunas are my absolute favorites.
Bises on a cloud of milk,
Margaux